Starting a Film Production Company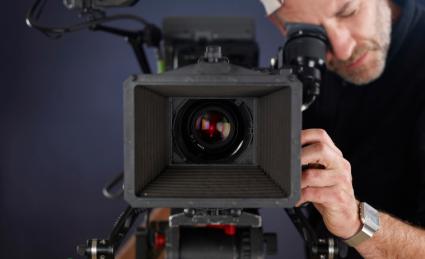 Starting a new film company can seem daunting at first, but it doesn't have to be. By ensuring you have a strong company vision, a sound business plan, funding, and great talent, your company will be churning out new movies in no time.
Create a Company Vision
Before you do anything else, take ample time to reflect and determine what your goals are for your new company. You should be able to explain your film company in one or two sentences to someone in a business mission statement. As you create your goals, make sure to research where you will sell your end product, and consider the viability of landing those sales based on the type of films you plan to create.
Some examples of goals for your new film production company might be:
Making a specific screenplay into a feature film
Making short internet videos, news videos, or online content
Creating animated films
Making a series of documentaries
Filming local weddings and major life events
Make a Business Plan and Budget
Once you know what your goals are, create a comprehensive business plan. Don't forget to include the marketing of your films in your plan or you may find yourself coming up short after all the hard work of production is complete. You should also make sure to include insurance in the budget for things such as liability, errors and omissions, and more. If you're filming a one-time feature, you can hire a professional Line Producer (often for a flat fee) to create a budget for you that will ensure you have everything you need to make your movie. Consider finding a mentor to help shepherd you through the process, or at a minimum to review your business plan and give your feedback.
Your plan should include:
An estimated cash flow and budget for the first year
Research and a detailed description of your target audience
Avenues of distribution for your products
Staff and crew requirements
A timeline of when you can expect to release your finished films
Set Up a Company Structure
When you're ready to make your company official, you'll need to decide on a company structure. Some examples are a corporation, an LLC, or a non-profit. This is a good time to enlist the advice of a lawyer. Depending on where you plan to create your company, how many people are involved, and what you plan to do with it, you'll want to choose the company structure that is right for you. A great place to start learning about this information is to review the website for your local Secretary of State.
Your local Secretary of State office can also help point you in the right direction of any required city or state licenses needed to operate in your area. You'll need to make sure that your area is zoned for your business activity, and acquire the proper licenses needed for operating your office as well as shooting on location. Every city and state is different, so do your research on this.
Once your company is set up, don't forget to hire an accountant to ensure you're properly paying city, state, and federal taxes for your business.
Choosing a Location
Before you finalize your company structure, you'll need to choose where your business will be located. If you're shooting a one-time feature, you may want your company to be located in the state in which you plan to shoot the movie. Some states have film tax incentives that also may play a factor in where you choose to locate.
Moving yourself and your company to Los Angeles has obvious benefits as it is the main hub for film production and film networking in the United States. Opportunities in Los Angeles to meet talent in every aspect of filmmaking are plentiful and you'll be rubbing shoulders with the best. That doesn't mean you can't be successful by staying at home, however. With the advent of digital filmmaking and digital distribution, you can be anywhere to make movies. You'll want to make sure your location has a strong talent pool so that your movies have great acting and production. If you stay at home, you should plan for a travel budget for festivals and networking events that will most likely happen in places like Los Angeles, New York, or Austin.
Find Funding
Even the smallest companies will need some sort of initial cash flow. Take your business plan's budget and company vision and start networking to find funders. Some ways to accomplish this include:
Equipment
The scale of your company's goals will determine the amount and price of equipment that you need. Most filmmakers are moving to digital, and HD cameras are widely available for purchase or rent. Check with local film organizations for discounted rental opportunities. If you plan on a long-term company you may consider buying your equipment.
At the bare minimum you'll need to include the following on your equipment list:
Camera
Microphone that is compatible with your camera (it is useful to have both a shotgun mic and clip-on lavaliers)
Lights
Light meter
Reflectors and screens for outdoor lighting
Film stock, video tapes, or memory cards
Props
Costumes
Makeup
Food for your shoots
Access to editing equipment
Higher end films will also want to rent time with a sound stage to mix their movies to make them sound great, and also to hire out color correction time.
Once your movie is done, it will need to be put in its final distribution format. If your distribution is internet-based, make sure your editing equipment can output to the specs required by your online distribution channel.
Finding Cast and Crew
Once you have the details of your company worked out, seek out the talent you need to help make your projects a success.
Attend local film networking events to meet screenwriters, crew members, directors, and other key people to fill movie production jobs.
Put a crew call out on your local film board's website.
If you're looking for screenplays, contact your local screenwriting organization or get involved with high-quality online screenplay databases.
If you need actors, attend a local acting showcase, network at theater or film festival events, or contact a local talent agent.
Once you land your cast and crew, make sure to have them sign contracts and release forms before work begins.
Networking and Marketing
As your company moves forward, promote your company to grow it over time. Always carry business cards with you and write down contact information for potential crew members in a small notebook. Market your company by attending film festivals and distribution conferences and putting your products and mission out there for others to see. Create great marketing materials and a website to act as your calling card.
Moving Forward with a Production Company
When you first start your production company, there are numerous issues to attend to in order to properly set up your new company structure. Once the initial work of creating your company is complete, you can focus on making your films the best they can be and carrying out your vision to its fullest potential. With each step that you take, you will learn new things and grow in maturity as a business owner and filmmaker.