Disney Children's Films
Quotes from Disney movies have always had a special place in popular culture, and this is especially true for the romantic stories. Some quotes about love from beloved Disney films are serious and moving, while…
Keep reading »
Browse Topics in Disney Children's Films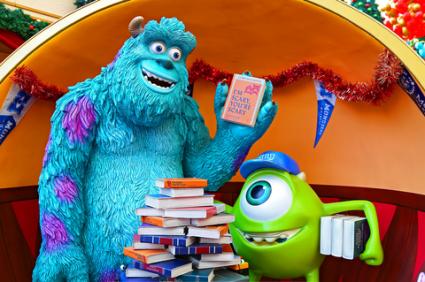 Diisney children's films offer an aura of enchantment that grabs you as a child and revisits you every time you hear a line from a Mary Poppins, Peter Pan or Alladin song or catch a glimpse (or the whole thing!) of one of the many brightly colored and usually G-rated masterpieces. Now you can find out where to view them online via download sites or YouTube, see what others think online at movie review sites, or just find out where to buy copies of the old classics at the lowest prices. We strive to give you a little bit of all of that as well as a spoonful of cinema history and a taste of nostalgia.
Don't be afraid to sit down and remember your childhood in the grasp of a Disney film. If you need an excuse, any kid would be glad to enjoy the magic, so go purchase or rent a video. If you have a little girl at home, she's sure to delight in one of the fairy tale princess movies such as Sleeping Beauty, The Little Mermaid, Beauty and the Beast, or Snow White and the Seven Dwarves. Looking for a movie for a little boy? There's plenty for him, too--Monsters, Inc., Robin Hood, or Toy Story,
Disney movies for kids aren't just about new, brightly colored pictures. They've become an intricate part of childhood. If you ever miss those good ol' days, just pop in a Walt Disney film to watch with your little one; you'll get an instant pick-me-up.